Dr. Nilima S., Head of Informatics Department, School of Computer Science and Engineering, University of Petroleum and Energy Studies Dehradun, visited and worked at Signal Processing and Biomedical Imaging lab (SBILab) along with Dr. Anubha at IIIT Delhi. She was in the SBILab from May 15 to May 25, 2018. She worked on EEG signal processing. We had quality technical discussions with Dr. Nilima in the lab.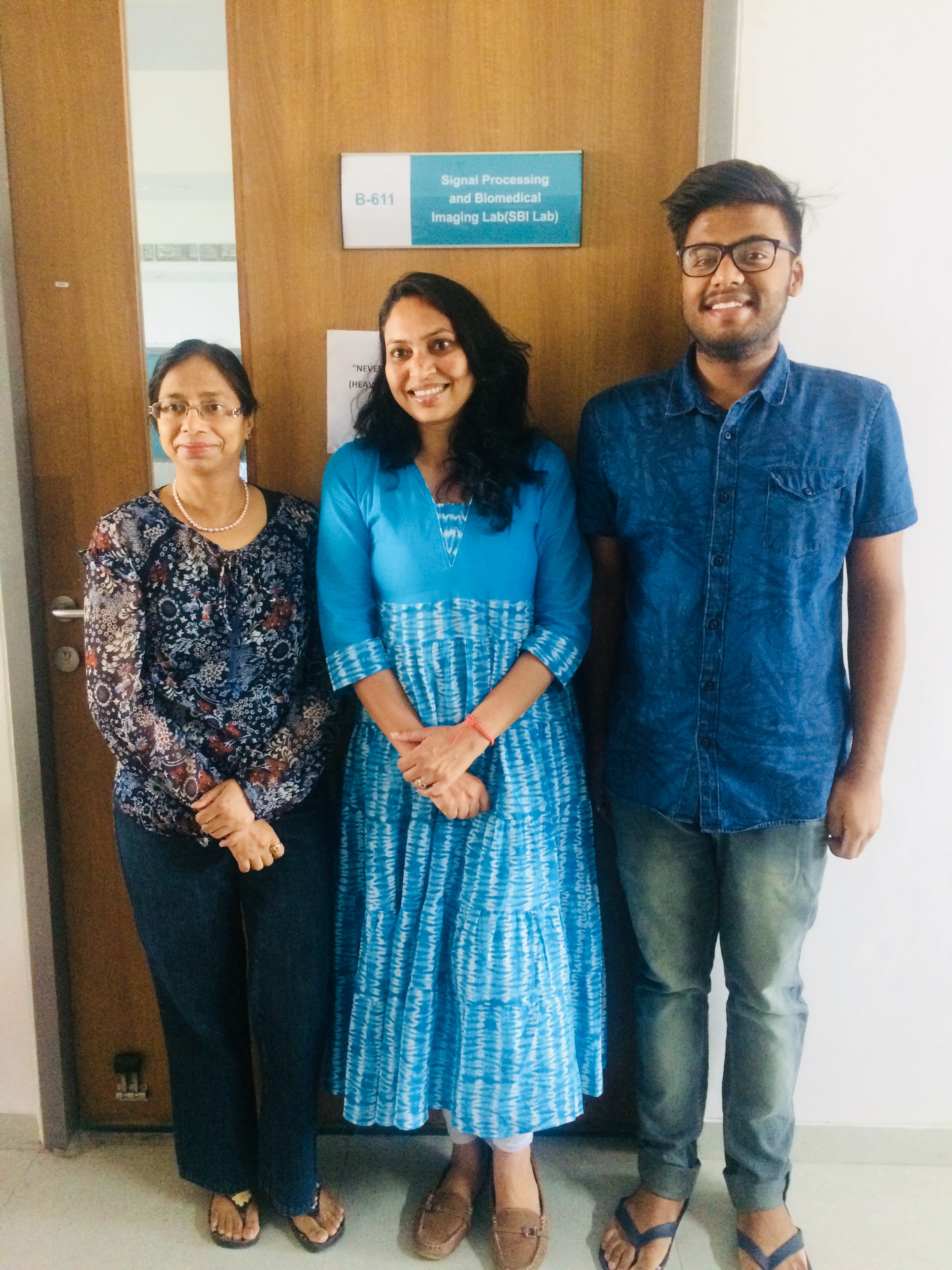 I visited SBILab, IIIT-Delhi in May, 2018 to explore areas of my interest. Work culture, environment, team members and facilities are superb. I have learned a lot of things from Dr. Anubha ma'am. Thanks ma'am for your support and guidance. Thanks to Ekansh, Akanksha and all team members of the lab for all support you have provided and made me feel like team member of the lab. Had motivating discussion and decided to work in collaboration in the area EEG Signal Processing. Ekansh, a UG student of ECE has been very supportive in giving overall exposure of EEG signal acquisition and preprocessing. Overall my visit and stay at IIITD is very productive and memorable. Wish to visit it again in near future.
- Dr.Nilima S.
Head of Informatics Department, UPES, Dehradun.